Ariel And Prince Eric's Romantic Night Ends With A Splash In New 'Little Mermaid' Clip
Heart eyes all around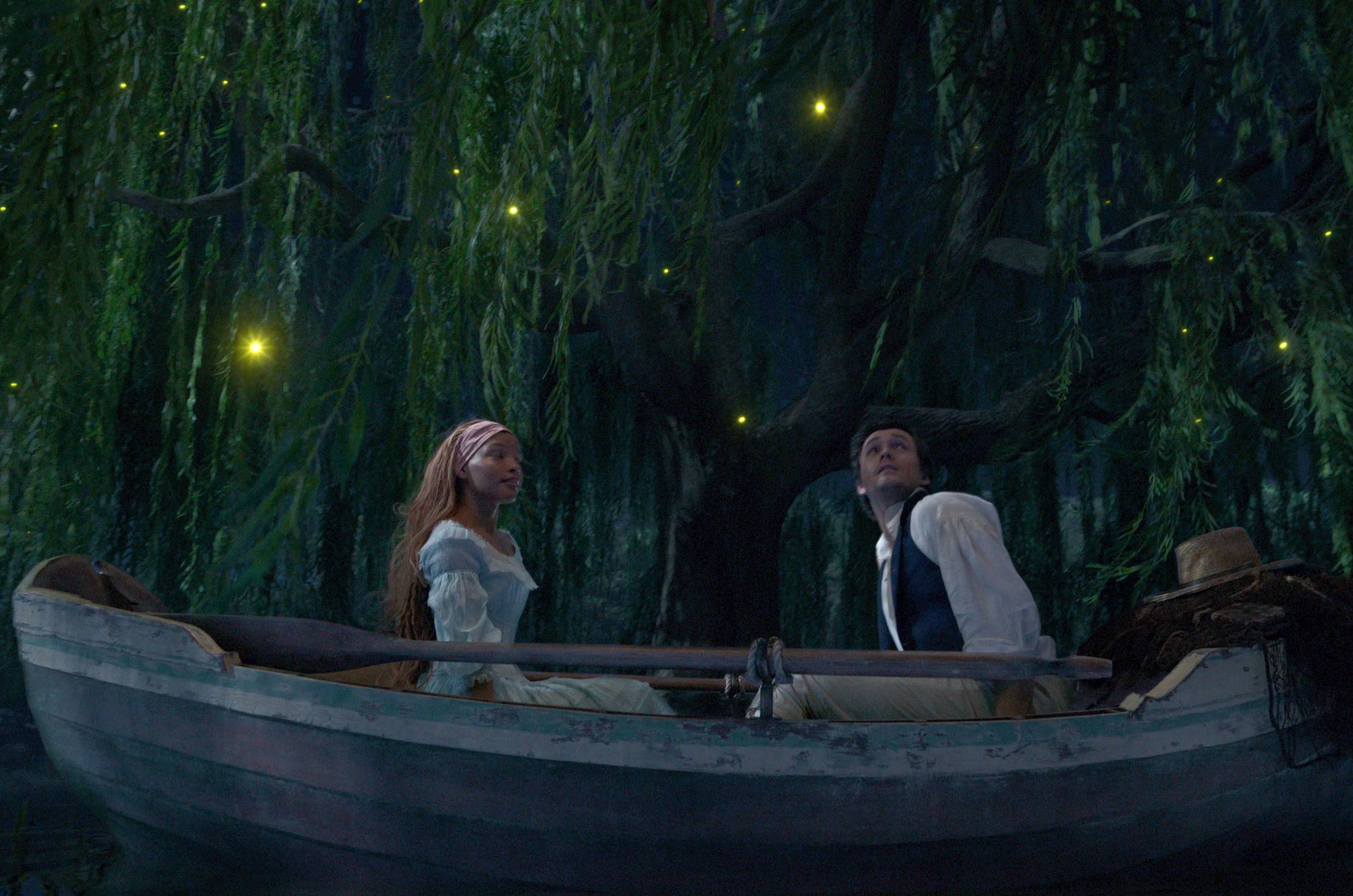 Disney fans, buckle up, because another beloved song from your childhood has gotten the live-action treatment. On Sunday night (May 7) at the MTV Movie & TV Awards, a shiny new clip from The Little Mermaid dropped. Here, we get to see the sweet moment Prince Eric goes in for the big kiss with Ariel — only for an even bigger splash to ruin the vibe. Sha-la-la-la-la-la, indeed.
Directed by Rob Marshall and out in theaters May 26, this long-awaited adaptation of Disney's classic 1989 film stars Grown-ish's Halle Bailey — also of Chloe x Halle fame — and her angelic voice as Ariel. Newcomer Jonah Hauer-King wears the crown as Prince Eric, while Melissa McCarthy steps into Ursula's tentacles and Daveed Diggs takes on Sebastian's claws.
In the exclusive world premiere clip above, you'll catch Sebastian and Scuttle, voiced by Awkwafina, gently encouraging our shy prince to, as the song name suggests, kiss the girl. The scene is about as romantic as it can be for a Disney movie: sparkling waters, dangling vines, swoon-worthy tunes, and a playful touch of the hand.
This clip is especially fun for fans because up until now — aside from a brief glimpse of Ariel saving Prince Eric's life in the official trailer — we haven't really seen them interact with each other. The first teaser clip, featuring the iconic "Part of Your World," very much focused on Ariel's life under the sea. It's no secret what happens after she gets her legs, but the most charming thing about this film is that we'll never get tired of watching it. And if you can't wait until the end of May for the new adaptation to hit theaters, you can start singing along to the soundtrack next week when it's out on May 19.